Claim Watch
Health benefits fraud is becoming increasingly sophisticated meaning detecting and shutting down fraudulent schemes involves sifting through unprecedented amounts of information and expanded levels of collusion.
As a leader in benefits fraud prevention and detection, HBM+ offers Claim Watch: a comprehensive and multilayered approach that tackles fraud and abuse head on – before it impacts a plan sponsor's benefits spend.
Staying a step ahead
Claim Watch is a unique multi-layered strategy – the most innovative and efficient in the Canadian group benefits industry. It is a holistic approach that allows us to conduct investigations with optimal speed to shut down fraudulent activity.
The Claim Watch continuum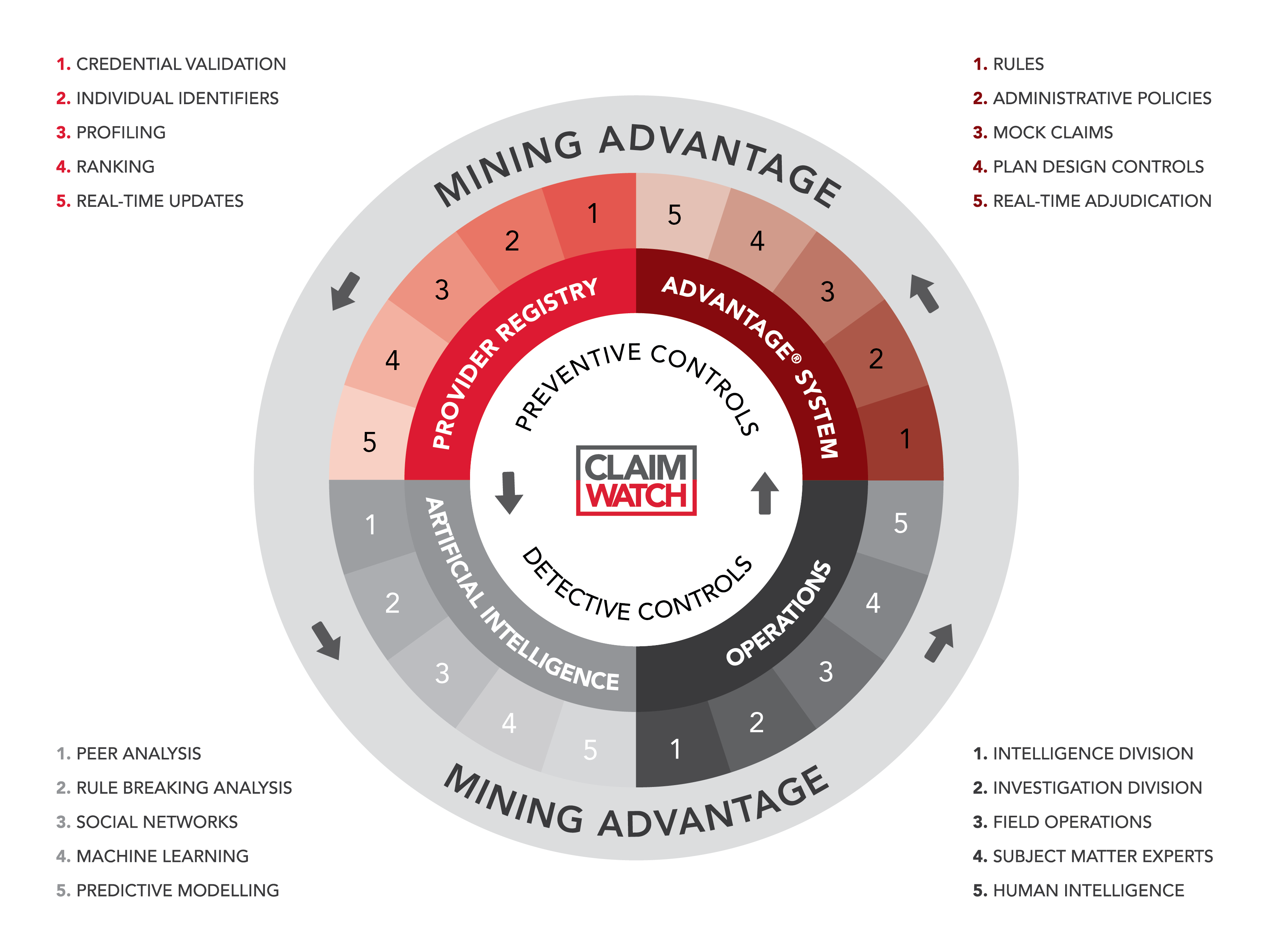 The Claim Watch continuum
Claim Watch is built on a continuum of four foundational elements:
National Provider Registry

Advantage® system

Artificial intelligence

Operations